Group LaBolsa
A group of international dance artists involved in a long-term research on performative practices of real time creation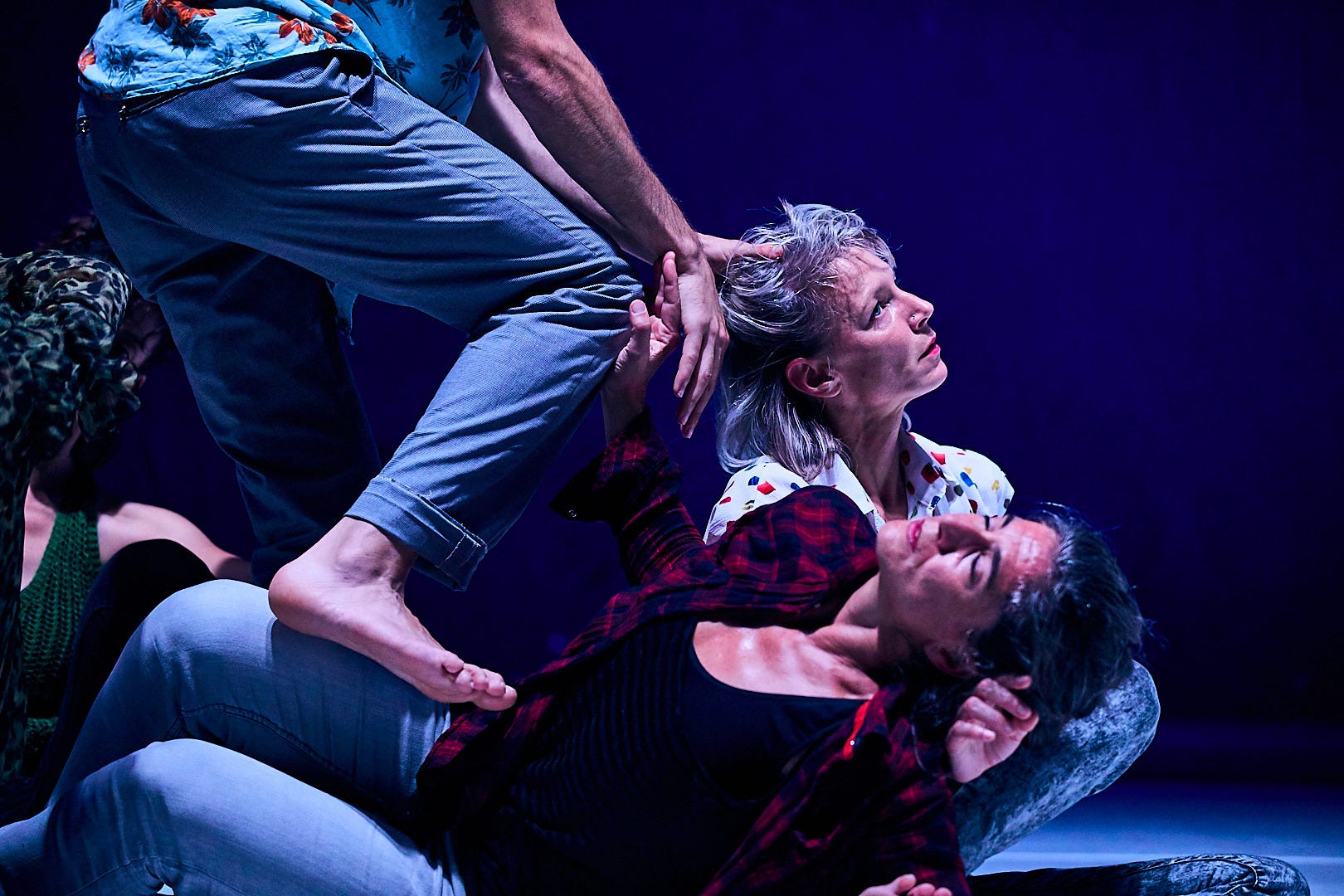 Get to know us
Group LaBolsa is an artists collective, which was constituted in 2012 in the city of Barcelona by the performers and choreographers Cecilia Colacrai, Iris Heitzinger, Natalia Jiménez, Xavi Moreno, Federica Porello, Mireia de Querol and Anna Rubirola. The collective focuses on a long-term research, concerning performative practices of real time creation and has been regularly meeting over the years, exchanging their individual practices and enriching their experiences through collaborations with other artists, who have fundamentally influenced their way of working and creating.

THE MEASURE OF DISORDER
For this creation Group LaBolsa joins forces with the Swiss choreographer Thomas Hauert, reinterpreting his choreographic language through their own experience. The Measure of Disorder is a contemporary dance piece created as a dialogue between many voices. A piece that tries to show order from disorder, the group from the individual. A piece which puts on stage an invented organism which reorganizes and reinvents itself constantly. Searching for the measure of disorder.
RETRATS ERRANTS | UMHERIRRENDE PORTÄTS | RETRATOS ERRANTES
RETRATS ERRANTS | Barcelona, the latest creation of Group LaBolsa, premiered at the theater Mercat de les flors in January 2021 and is the first chapter within a cycle of new "Express-Creations". The second chapter UMHERIRRENDE PORTRÄTS | Salzburg will premiere in October 2021 within the frame of tanz_house festival 21.
With this cycle, the collective Group LaBolsa proposes a scenic portrait, which reflects on the sensitive human condition, the fragility of the individual within the group and the need to belong to something beyond the individual.